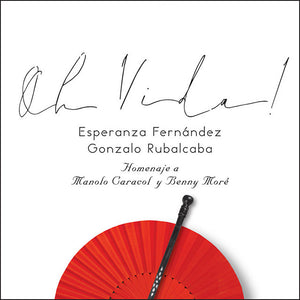 Esperanza Fernandez & Gonzalo Rubalcaba
"Oh Vida"
5 Passion Records
ESPERANZA FERNANDEZ & GONZALO RUBALCABA (DIGITAL ONLY)
The work is a magnificent reinterpretation of the artist Beny Moré and the flamenco Manolo Caracol. The proposal to do it from flamenco is very suggestive. Bringing some classics from the repertoire of the Barbarian rhythm, major sonero of Cuba, to the personal voice of an author sings like Esperanza Fernández is a challenge full of possibilities, the desire to express from the bottom those boleros of the singer of Santa Isabel de las Lajas.