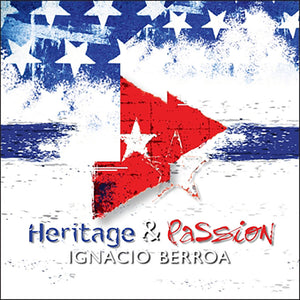 Ignacio Berroa
"Heritage & Passion"
5 Passion Records
Another great Cd by I.Berroa-nice songs and great musicians. Your ears mind and heart will answer the same. This one is great fun and beautiful start to finish. Top band.
....the only Latin drummer in the world in the history of American music that intimately knows both worlds:  his native Afro-Cuban music as well as Jazz..."
- Dizzy Gillespie